I'm participating in
Unknown Mami's
"Sundays In My City." Head over to her page to check out more "Sundays In My City" posts.
Image credit: www.yelp.com
Yesterday we went to
Pendergrass Flea Market
or "La Pulga" as we like to call it. Pendergrass Flea Market claims to be the largest flea market in Georgia. They may be right because this place is huge!
(sorry for the quality of pics, these were taken on my cell)
The Mexican and I have been here before, but that was years ago! The flea market has grown even bigger and there are tons of Mexican and Latino venders.
Mi esposo couldn't help himself and bought our son a Mexican soccer uniform.
There was an endless supply of statues and candles.
Oh! and boots!
Tons and tons of boots!
These bota picudas were sparkly and came with a matching belt! I'm thinking this matching duo is for clubbing...?
I looked for some really over the top botas picudas... you know the really long and pointy ones, but didn't find any.
No one should leave my family unsupervised in "la pulga"... Between my son "break dancing" at every booth that had music going, me stopping to speak with vendors just to practice my Spanish and my hubby secretly slapping the bottoms of the manequins wearing the Colombian "up" jeans (que levanta la cola), I'm sure we were quite the sight!
We got hungry and decided to check out the food court. Imagine my surprise when I saw pupusas!!!
They were deliciosas! I also tried some kind of Salvadoran tamal. It has beans in the middle of what I think was plantain. This turned out to be a heavenly experience and I have got to find more of this new obsession. Does anyone know what it is called? It was sweet. La mesera asked me if I wanted it con o sin azucar y leche. I chose no to both because I had no idea what I was ordering. I do not have a picture to share with you because after the 1st bite, I couldn't put it down...not.even to take a picture. HELP! If you know or think you may know what it was, please let me know.
We debated on getting a luchador mask.
I opted for a cute little bracelet instead.
We had a fun day. There was something for everyone there. They had farm animals, pets, even sugar gliders! They also had a lot of booths outside as well, but we were worn out from all the walking and ready to go.
Some pics of my son wearing his new uniform. Notice any resemblance?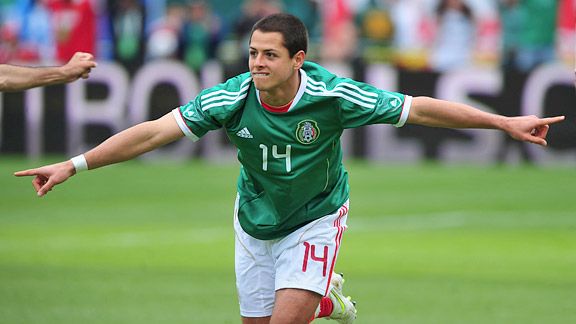 Image credit: espn go